In Memory
William Cannon [Will] Henley VIEW PROFILE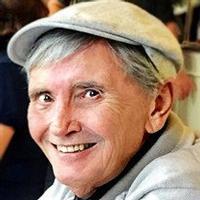 William Cannon "Will" Henley, 67, passed away Wednesday, November 28, 2018. Will was born September 23, 1951 in Jacksonville, Florida to the late Grover C. and Gladys Best Henley. He graduated in 1969 from Wolfson High School in Jacksonville, Florida and attended East Carolina University in Greenville, North Carolina. Will was a loving husband and father of two daughters. He is survived by his wife of 37 years, Shelley Henley; daughter, Rachel Best Henley (Nathaniel Price), of Jacksonville, Florida; daughter, Morgan Laffitte Henley of Prague, Czech Republic; and a brother, Grover C. "Bud" Henley, Jr. (Carolyn) of Jacksonville, Florida. Will was a good friend to many whom he considered family. Will loved playing the guitar and his collection were some of his prized possessions. He also loved spending time at his lake house in Interlachen, Florida. Will worked in the film and advertising industry yet his true passion was the newspaper business. Following in the footsteps of both his parents who were employees of the Florida Times-Union, he became the publisher of EU Jacksonville, a local entertainment publication, which he ran for the past 16 years along with his family. Will loved promoting arts, music, movies and interesting things about Jacksonville. He was a mentor to many. A Celebration of his Will Henley's life will take place at 12pm on Saturday, December 8, 2018 at Theatre Jacksonville, 2032 San Marco Blvd., Jacksonville, Florida, 32207. He will be interned at a later date at Oaklawn Cemetery in Jacksonville, Florida. In lieu of flowers, donations may be made to Duval County Public School's Instruments for Change or Renaissance Jax in memory of Will Henley.
Corey-Kerlin Funeral Home
Click here to see William Cannon [Will]'s last Profile entry.