Samuel W. Wolfson

High School




Class Of 1969
Scott Lee Braunsroth (2019)
Vernon Louis Chaussee (1999)
Barbara Jeanne Lowe (2015)
Gerri Turbow - teacher (2019)
updates since the 50th Reunion
---
And the Band has their Trailer!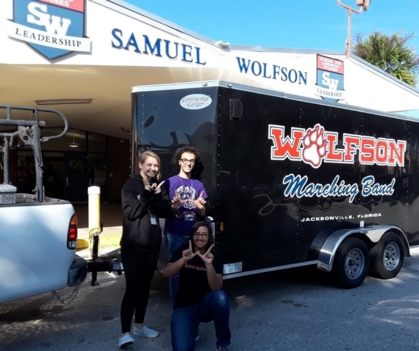 The Wolfson Marching Band is excited to have their new trailer for their away games.
Over $5200.00 was raised since this past spring for this purchase. The trailer is now decked out with awesome titles and the school colors.
Wolfson Class of 1969
50th REUNION
June 7 - 9, 2019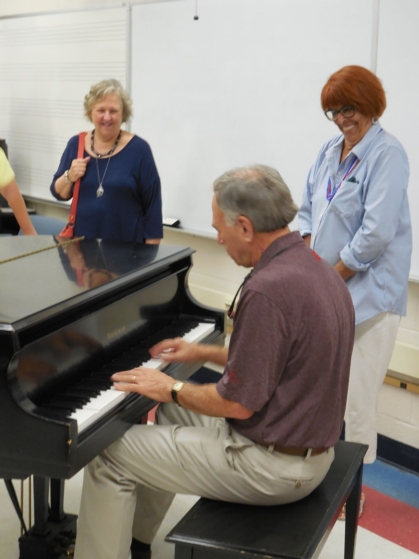 Debbie Curran, Greg Bacalis, Shirley Atkins in the Chorus classroom (50th Reunion - Tour)
PHOTOS HAVE BEEN POSTED ON
---
If you graduated from Samuel W. Wolfson Senior High School in Jacksonville, Florida on June 7, 1969, then you're in the right place. To navigate the site, you will need to register and set up your profile. On Classmate Profiles, click on your name and follow the instructions. You can then navigate around the site and re-connect with old friends.
If you would like to be a Guest Member of the Class of 1969, please make a request through Contact Us.
---